Review + Giveaway – THE SCHOOL IS ALIVE by Jack Chabert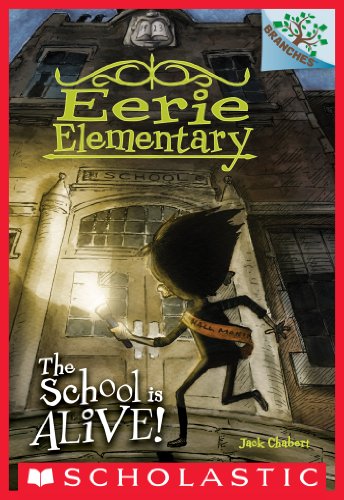 THE SCHOOL IS ALIVE! (Eerie Elementary #1)
by Jack Chabert
Genre: Children's Chapter Book, Scary Stories
Publisher: Scholastic (June 2014)
Format: Paperback, SALE $2.97 on Amazon
Summary
Eerie Elementary is one scary school!
This series is part of Scholastic's early chapter book line called Branches, which is aimed at newly independent readers. With easy-to-read text, high-interest content, fast-paced plots, and illustrations on every page, these books will boost reading confidence and stamina. Branches books help readers grow!
In this first book in the series, Sam Graves discovers that his elementary school is ALIVE! Sam finds this out on his first day as the school hall monitor. Sam must defend himself and his fellow students against the evil school! Is Sam up to the challenge? He'll find out soon enough: the class play is just around the corner. Sam teams up with friends Lucy and Antonio to stop this scary school before it's too late!
---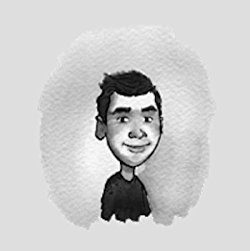 Author Jack Chabert is a pen name for Max Brallier. Max is the author of more than twenty books for children, including the Galactic Hot Dogs and The Last Kids on Earth middle-grade series. He lives in New York City with his wife, Alyse.
---
Colleen's Review
---
Fun, picture-filled pages, perfect to read to pre-schoolers/Kindergarteners/First Graders.
THE SCHOOL IS ALIVE (Eerie Elementary #1) by Jack Chabert, is an early reader with black and white illustrations throughout. My 5-year-old loves illustrated books about kids, and the quirky title/cover of this book caught his eye and the creepy story line held his attention.
Sam Graves and his two friends, Lucy & Antonio, are students at Eerie Elementary School, where Sam discovers the school is trying to eat the students. As Hall Monitor, it's up to Sam to fight the school and save the students. In this installment, during the class play, the stage and props come to life and try to swallow the students.
I read this book to my 5-year-old son, who thoroughly enjoyed Sam's exciting adventure and looking at the pictures as I read. Though this is marketed as a book for newly independent young readers, I saw more than a few large words that might be too advanced for a newly independent reader. However, there may be enough repetition to help in comprehension. As a book read out loud to a pre-schooler, it was perfect. The chapters are numbered with digits, which made my son happy that he could "read" which chapter we were about to start. The print is large enough to point out sight words for him too. He's excited to read the rest of the books in the Eerie Elementary series.
I'd recommend this book for parents who like to read to their pre-schoolers/kindergardeners/1st graders, and to 2nd-3rd graders who read independently, especially for kids who like adventure and won't be scared by a dark tale with a student-eating villain.
4.5 Stars
Note: CM McCoy's Contest Policy applies. Rafflecopter terms and conditions also apply. No Purchase necessary to enter. Void where prohibited by law.